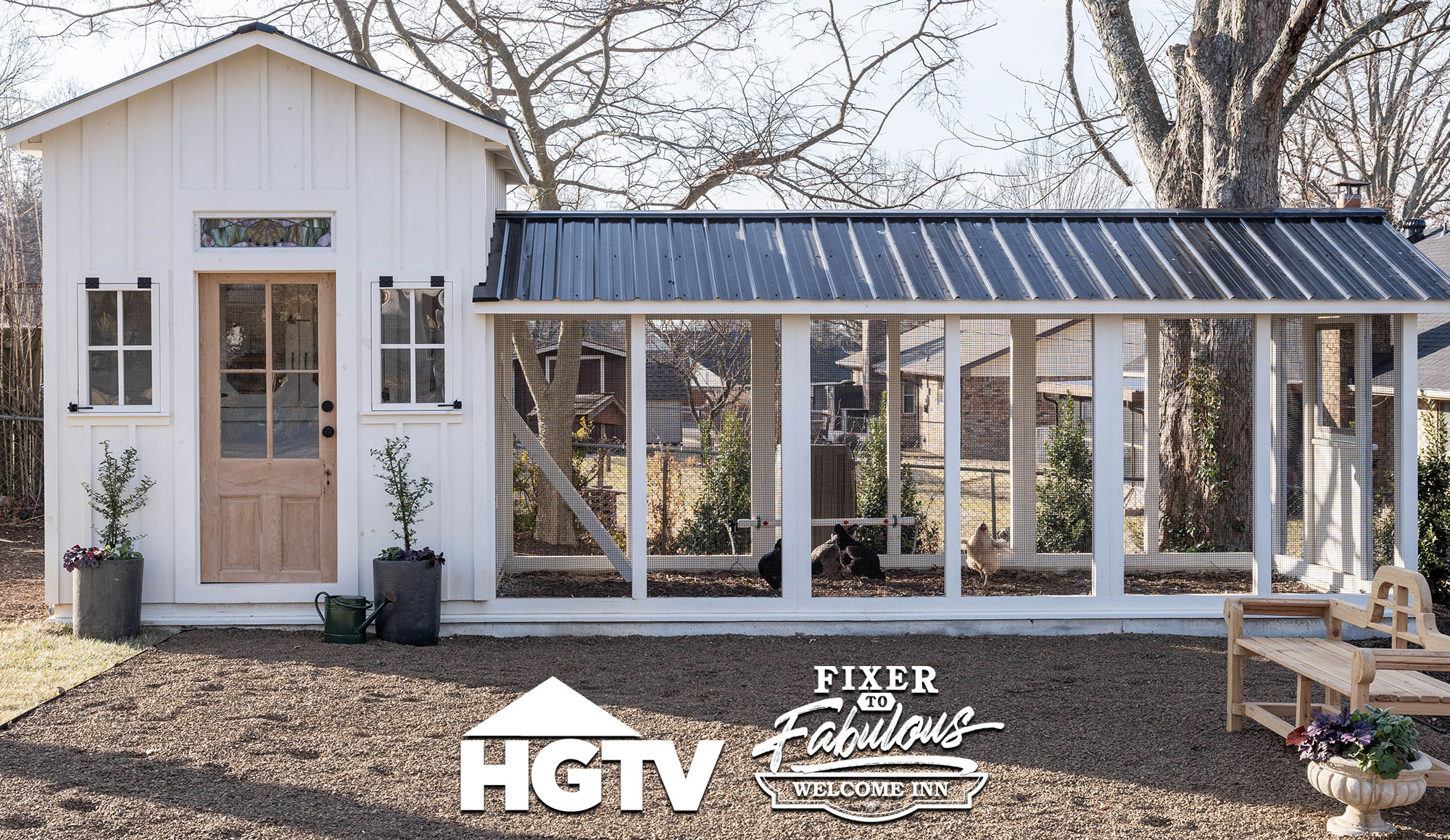 Next Door Radio: Local Talk
The President of Carolina Coops, Matt Duboise joined Trey Snide on the Local Talk Program to discuss his decision to bring Carolina Coops, which is rated #1 for Chicken Coops in America to Granville County.
Matt discusses why he brought the business back to North Carolina and how he plans to hire an entire crew to run the new shop in Creedmoor, NC.
Listen to full interview here:
Press Release: Chicken Coop Company to Invest $2 Million in Butner
Carolina Coops to create 147 new jobs in Granville County
Carolina Coops, a custom chicken coop manufacturer, will create 147 new jobs over three years in Granville County, and up to 500 by 2026, Governor Roy Cooper announced today. The company will invest $2.1 million to locate a production facility in Butner.
"It's good to welcome Carolina Coops back to North Carolina," said Governor Cooper. "Our state's talented workforce and transportation infrastructure continue to attract manufacturers from all industries."
Founded in Durham in 2009, Carolina Coops is a family-owned producer of superior, walk-in chicken coops and related accessories. Read more…
WHEC: News 10: Small Business Spotlight: Carolina Coops
CLIFTON SPRINGS, N.Y. (WHEC) —Some people were born to be entrepreneurs. Matt DuBoise is one of them. In less than a decade, he's built Carolina Coops into a million-dollar business.
"I can't believe three years ago we did a million," DuBoise said. "A year after that I think we did 1.7 [million] in gross sales, and then this year we are on track to break two million."
To say DuBoise started his business from nothing is not hyperbole. He was working as an exterminator in North Carolina and decided to raise chickens. He needed a coop and built one for himself from scrap wood he collected out of a dumpster. After it was finished, he decided to see if he could sell it.
Read more …
Clifton Springs resident develops $1M chicken coop enterprise
Over a decade, a Clifton Springs resident has built his chicken coop business into a million-dollar operation.
Matt DuBoise's love of chickens began in fifth grade when his teacher let a handful of students each take six chicks they had hatched home and care for them before bringing them back to class.
DuBoise, who was one of the students chosen, was the only one who returned to school with all six chicks healthy and thriving.
Read more…
Carolina Coops donates its new California Coop to an Instagram Give-a-Way for Coop Crate. In this Coop Crate podcast, Carolina Coops' Founder and President Matt Duboise is interviewed along with others who contributed products to the contest.
For all media inquiries or to share any of our blog posts or photos please contact Ingrid Fromm at ingrid@carolinacoops.com.