The Tour d'Coop started in 2005 in Raleigh, NC as a way for a bunch of neighbors living inside the Beltline to show off their chickens and coops. Turned out those neighbors underestimated the popularity of their idea.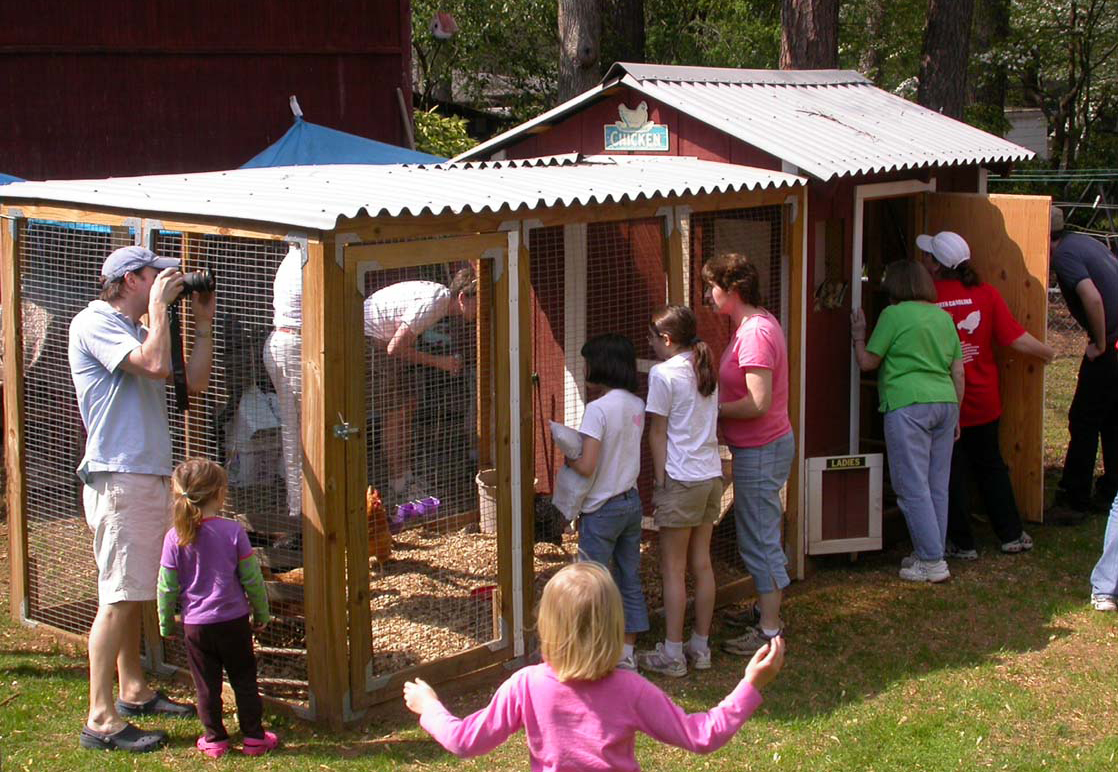 As the event grew, the group of people realized they needed to expand the area and charge money to keep some sort of crowd control, but needed a beneficiary for the proceeds. One of the original coop hosts was on the board for Urban Ministries of Wake County, a Raleigh-based non-profit that provides essential services to more than 30,000 residents each year. And so, with a beneficiary chosen and more chicken coops in a wider area where added, a popular annual tour was born.
The Tour d'Coop truly represents all that is great and inspiring in urban farming.
Coop owners and the tour organizers volunteer their time in an effort to promote backyard chickens and urban farming. Most coop hosts have gardens and several keep bees, as noted as part of the tour's "Hive Hike."
There's a self-guided eco-friendly bike route through downtown Raleigh coop sites. The tour now encompasses downtown Raleigh, North Raleigh, West Raleigh, South Raleigh, Apex, and Cary. Most visitors drive to locations and visit as many as they want to each year. Some make it their mission to hit every chicken coop. Click here to get tickets to this years Tour d'Coop.


Besides just being a really fun day, the objective of the Tour d'Coop is to show people, many who are interested in keeping chickens themselves, the right ways to have a healthy, secure flock. It also highlights urban farming and a sustainable food culture.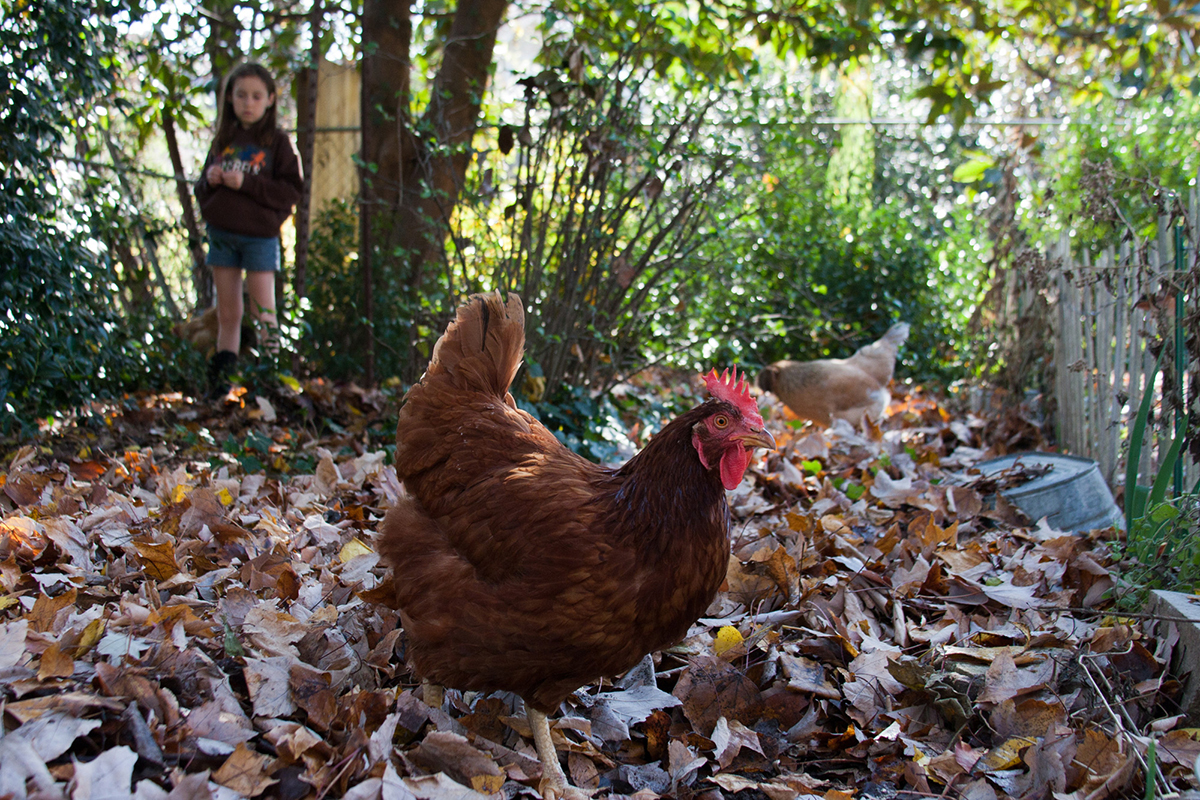 Tour organizers make sure to vet out the new chicken coops each year to see that the coops are safe and secure and that the chickens are healthy and being well cared for. The message of being a responsible backyard chicken keeper is an important one to the Tour d'Coop.
Thousands of visitors come to see the inspiring chicken coops, many that were constructed by the hosts, and ask questions about keeping chickens, beekeeping, and gardening. There are popular food trucks at some locations. Last year, there was someone representing Rent the Chicken, where people can dip their toes into chicken ownership to see if it's right for them.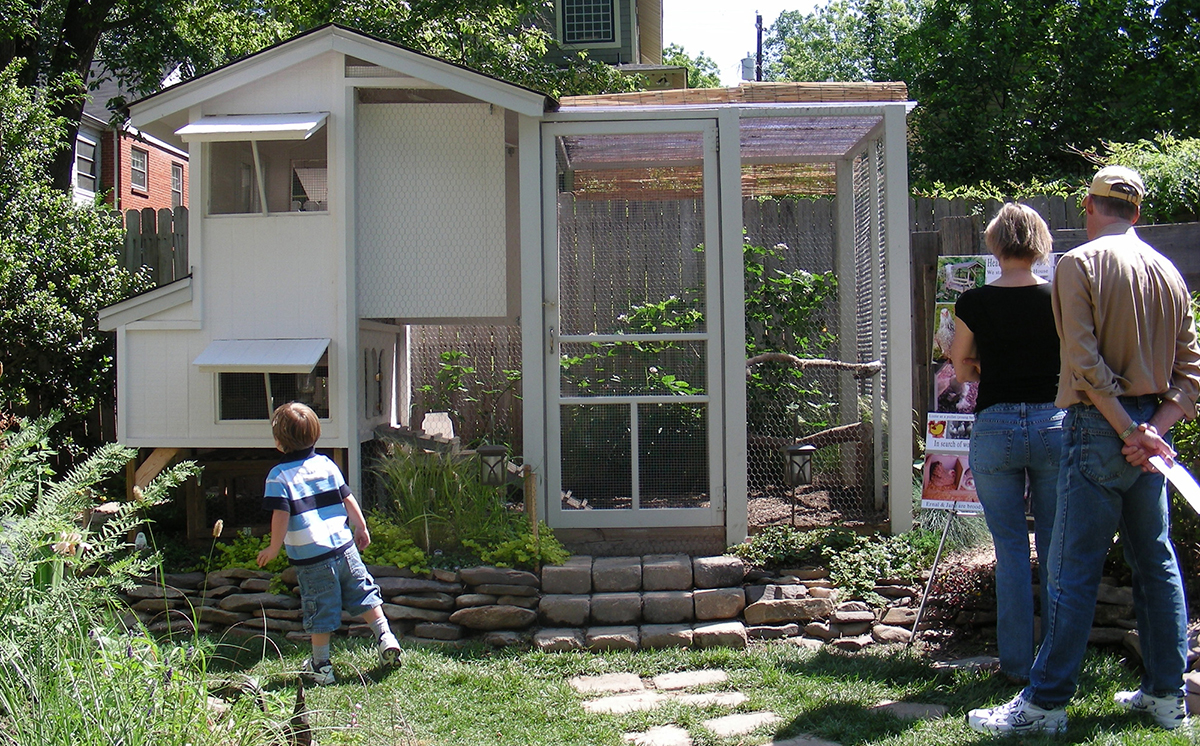 There are raffles, T-shirt sales, music, and mostly chickens, lots of chickens. Some folks even have turkeys, ducks, rabbits, and pigs. What you have to remember is that these chicken coops and accompanying animals are all located in urban and suburban properties, in North Carolina's capital city and two close surrounding areas. (yes, it can be done!!!)
The Tour d'Coop truly represents all that is great and inspiring in urban farming.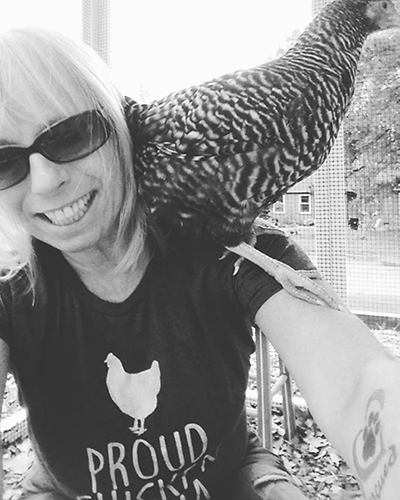 P.S.
This year our American Coop chicken coop and large garden will be part of the 2018 Tour d'Coop.
Last year we attended the tour as visitors and we're really excited to be hosts this year. Here's a map of the coops for 2018. I'll have a post about it after the tour is over.
Until next time,
Ingrid — Crazy Chicken Lady in Training
Video of 2017 Tour d'Coop

All tour photos and video courtesy of Tour d'Coop