This chicken coop is one of our best-selling Carolina Coops. The henhouse is an ample 4'x6′ with a 6'x18′ run. A classic look is achieved with a professional white paint job and black hardware and black residential metal roofing. The henhouse has board and batten siding. The entire run of the chicken coop is screened with a black PVC coated galvanized core 1/2″ hardware cloth.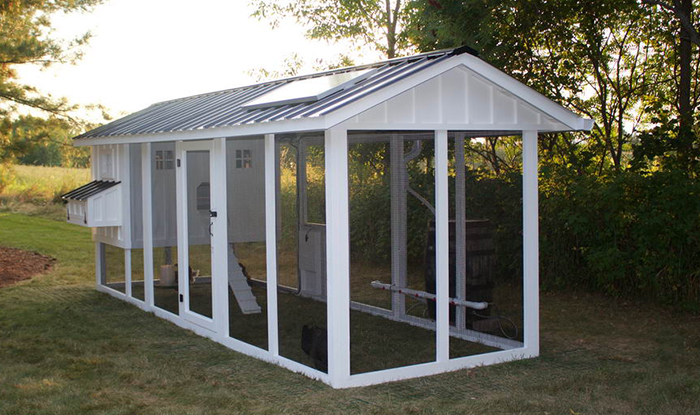 On the back of the henhouse, our new custom henhouse screen doors allow plenty of ventilation inside. Our key feature is the very popular deep litter system which is lined with a food safe high density polyethylene. With the deep litter system inside the hen house, you only have to clean out your coop once every one to two years.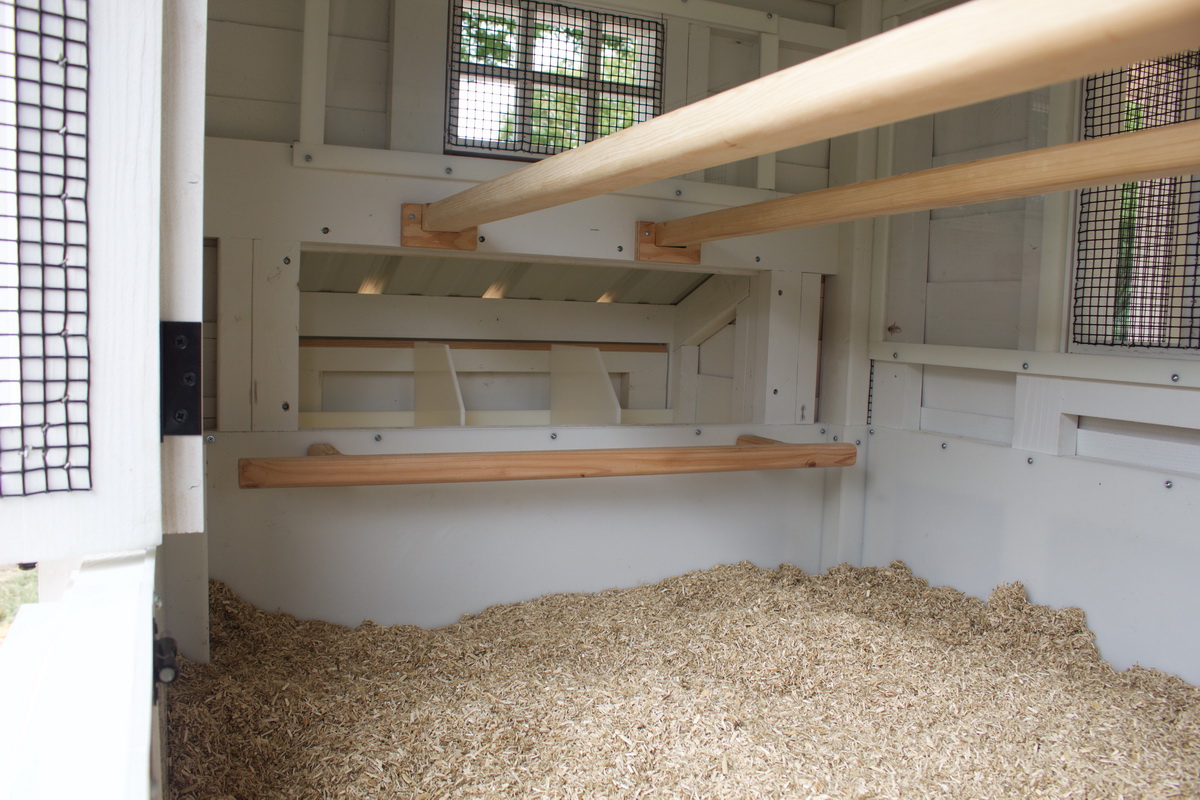 All windows on the the inside of the henhouse have sliding polycarbonate window covers.
On the back side of the chicken run is the very popular rain catching system (utilizing a repurposed whiskey barrel) that feeds the water bar inside the run. A rain barrel and automatic watering system such as this one reduce or eliminate watering chores.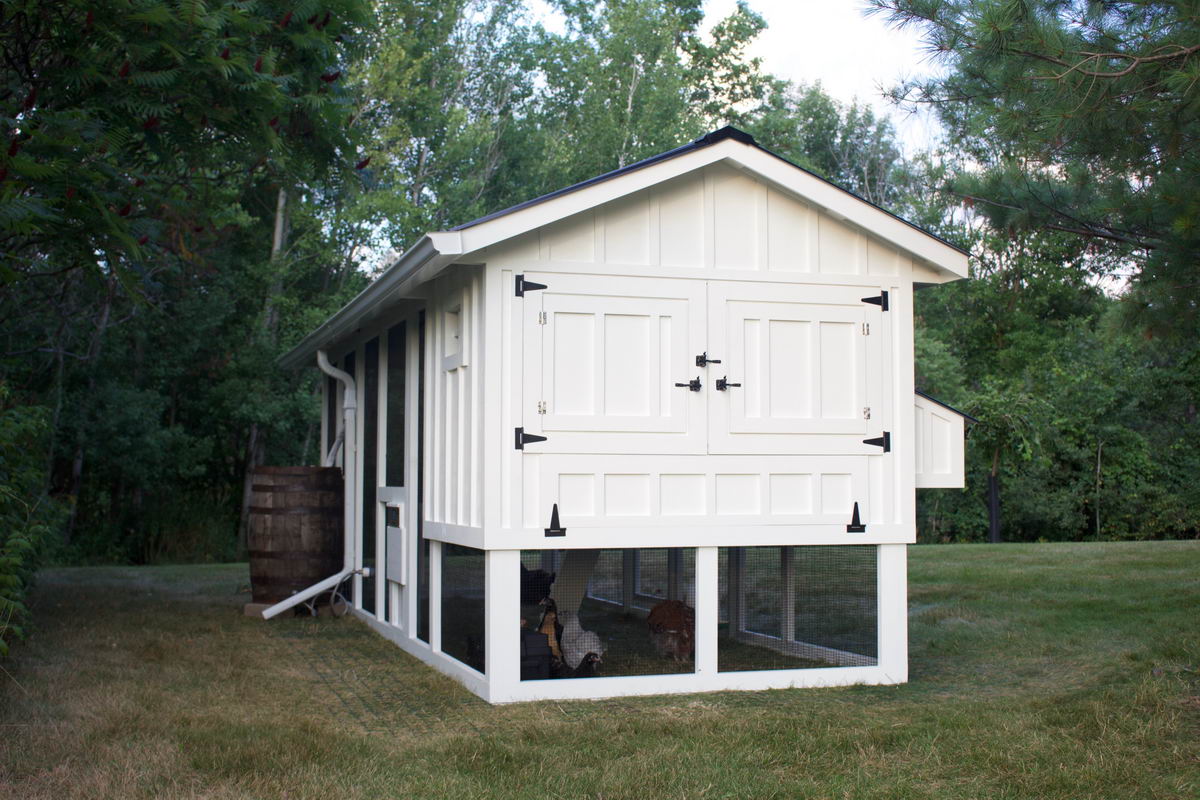 On top of the roof, a solar panel charges the entire system to power the WiFi chicken coop run door, henhouse egg laying light and the soffit lighting on the outside of the coop.
Learn more about the options available on our chicken coops »
Contact us today for a free quote on a chicken coop »